Total Protection, Total Hygiene for Hands and Skin
LAPHI, the Research and Development branch of Laboratory Homme de Fer, specializes in the study and improvement of workplace conditions, specifically in the areas of skin protection and hygiene.
LAPHI has focused on developing products that protect the skin before work and that cleanse the skin after work, especially the skin of the hands and face. LAPHI carries out its research and product development as a pharmaceutical laboratory: rigorous standards are applied in the manufacture of all products and in the choice of raw materials used for both medicinal and general care products.
The finished products are strictly tested and then evaluated in the laboratory to precisely define their skin-protecting and cleansing properties, as well as to determine their most effective use.
As a result of our research in the lab and in the field, LAPHI has come to this conclusion: to guarantee the preservation of healthy skin in the workplace, it is essential that working personnel apply a two-part action plan:
Protect the skin with special creams that are easily tolerated by even the most sensitive skin.
Use effective and non-irritating formulas for daily hygiene.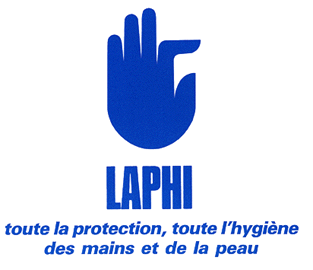 Siège Social et Services Commerciaux
6 rue Michaël Faraday, F-67540 Ostwald
Telephone +33 (0)3 88 22 26 38
Fax +33 (0)3 88 32 13 11
E-mail

Copyright © Laboratoire de Protection et d'Hygiene Industrielle (LAPHI).